بیسیم دیجیتال موتورولا Mototorbo DMR XIR8268 رپیتر XIR R8200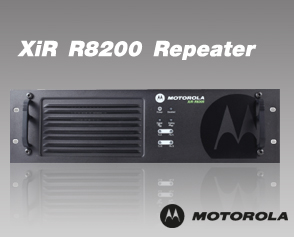 DMR- Dijital Mobail Radio
نسل جدید بی سیمهای موتورولا که دارای مشخصات زیر می باشند وارد بازار گردید.
اگر چه برای استفاده از این بی سیمها باید مبلغ بیشتری سرمایه گذاری کرد ولی مزیت و برتری که این نسل از بی سیمها نسبت به سیستمهای آنالوگ دارند ما را ترغیب به استفاده از این دستگاهها می نماید.
افزایش ظرفیت - کیفیت صدای استثنایی - کارایی طولانی باطری به صورت یکنواخت - برقراری ارتباط داده ها - داشتن ماژول  GPS  - صفحه کلید کامل به همراه صفحه نمایش و قابلیت ارسال پیام متنی کوتاه - قابلیت استفاده از 1000 فرکانس - داشتن دکمه های قابل برنامه ریزی  - دکمه اورژانس - (اعلام خطر و اعلام وضعیت اضطراری ) توانایی شبکه بندی ترانک بین چندین تیم عملیاتی از جمله مشخصات این  مقاوم در برابر باد و گرد و غبار ، و آب بندی شده برای قرار گرفتن  در مدت 30 دقیقه در عمق یک متری زیر آب  IP 57

ارتباط بین رادیو و تلفن ثابت و یا تلفن همراه



XPR 6550 portable Tow way radio
Combining the best of two-way radio with digital technology, the MOTOTRBO XPR 6550 digital portable radio delivers increased capacity, exceptional voice quality, extended battery performance and integrated data communication via the industry's largest third party application developer program. MOTOTRBO is built to the globally recognized ETSI DMR Tier 2 standard.

Available in UHF and VHF frequency bands, the XPR 6550 features an integrated GPS module, full keypad with display, up to 1,000 channel capability, five programmable buttons, emergency button, IP57 specifications for submersibility and intrinsically safe options.

Motorola Batteries: Proven Tough
FeaturesandBenefits
Connect Plus
With extended coverage and expanded voice and data capability, this multi-site digital trunking solution enables you to accommodate the high volume, wide area communication that's required to keep your mobile work teams connected.

Capacity Plus
A scalable, single-site trunking solution that enables over a thousand radio users to share business-critical voice and data communication on the same system.

IP Site Connect
Extend communication between multiple locations, create continuous wide area coverage or enhance single site coverage.

Certified Intrinsically Safe
Certified as intrinsically safe by FM and CSA Approvals when purchased and equipped with a FM battery for use in hazardous environments

Integrated GPS
Track vehicles and assets without additional equipment to purchase, install or maintain

Text Messaging
Use text messaging when discretion is required or routine communication needs to be delivered without interrupting workers or guests

Customized Applications
Features the industry's largest third party application developer program for customized applications such as work order tickets, system management, email gateways, man-down, location tracking, telephony, dispatch and much more

Digital Telephone Interconnect
Communicate between radios and landline or mobile phones

Transmit Interrupt
Enables intervention during conversations to deliver critical communication exactly when and where it's needed

Basic or Enhanced Privacy
Built-in scrambling for increased security

Rugged Design
Tightly sealed against wind and dust, and submersible in up to one meter of water for 30 minutes

Emergency Signaling
Sends a help signal to a predefined person or group

Emergency Button
Alerts supervisor or dispatcher during an emergency situation

Contacts List
Holds up to 1000 contacts

Display
Flexible, menu-driven interface uses icons or text and large and easy-to-use navigation buttons, to ease message reading and menu navigation

Bright Sensors
Tricolor LED indicator shows feedback of calling, scanning or monitoring features
 http://www.radioandtrunking.com/downloads/motorola/TRBO_System_Brochure_LowRes.pdf
لازم به ذکر است که این شرکت به عنوان اولین وارد کننده دستگاههای موتو توربو به کشور این پروژه را برای مجتمع صنعتی ماموت به اجرا در آورده است .
General Specifications
مدل بیسیم
XiR M8220 Non-Display Non-GPS Model
XiR M8228 Non-Display GPS Model
XiR M8260 Display Non GPS Model
XiR M8268 Display GPS Model
باند فرکانسی
VHF
UHF
VHF
UHF
تعداد کانال
32
160
توان خروجی
توان پایین
توان بالا
1-25W
25-45W
1-25W
25-40W
1-25W
25-45W
1-25W
25-40W
رنج فرکانسی
136-174MHZ
403-470MHZ
136-174MHZ
403-470MHZ
ابعاد ( طول × عرض × ارتفاع )
51x 175 x 206 mm
51 x 175 x 206 mm
وزن
1.8kg
1.8kg
گیرنده
فاصله کانالی
12.5 kHz/ 25 kHz
12.5 kHz/ 25 kHz
پایداری فرکانسی
(-30° C , +60° C, +25° C)
+/- 1.5 ppm (XiR M8220)
+/- 0.5 ppm (XiR M8228)
+/- 1.5 ppm (XiR M8260)
+/- 0.5 ppm (XiR M8268)
حساسیت آنالوگ
0.3 uV (12 dB SINAD)
0.4 uV (20 dB SINAD)
0.22 uV (typical)
0.3 uV (12 dB SINAD)
0.4 uV (20 dB SINAD)
0.22 uV (typical)
حساسیت دیجیتال
5% BER: 0.3 uV
5% BER: 0.3 uV
فرستنده
فاصله کانالی
12.5 kHz/ 25 kHz
12.5 kHz/ 25 kHz
پایداری فرکانسی
(-30° C , +60° C, +25° C)
+/- 1.5 ppm (XiR M8220)
+/- 0.5 ppm (XiR M8228)
+/- 1.5 ppm (XiR M8260)
+/- 0.5 ppm (XiR M8268)
مدولاسیون FM
12.5 kHz : 11K0F3E
25 kHz: 16K0F3E
12.5 kHz : 11K0F3E
25 kHz: 16K0F3E
مدولاسیون دیجیتال 4FSK
12.5 kHz Data Only:
7K60FXD
12.5 kHz Data & Voice: 7K60FXE
12.5 kHz Data Only: 7K60FXD
12.5 kHz Data & Voice: 7K60FXE
GPS
Accuracy specs are for long-term tracking (95th percentile values > 5 satellites visible at a nominal -130 dBm signal strength)
< 1 minute
< 10 seconds
< 10 meters
TTFF (Time To First Fix) Cold Start
TTFF (Time To First Fix) Hot
Start Horizontal Accuracy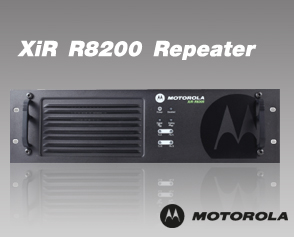 پرشین بلاگ
Persianblog